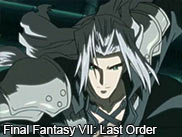 Anime Movies
Covering 43 movie classics!
Browse Selection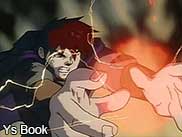 Anime Series
Covering 18 series classics!
Browse Selection
Anime By Category
Browse all the anime in this site in categorized lists.

Start Browsing
About This Site
So you've stumbled across yet another anime site. What's so special about this one?

Read More
This is an anime reviews site that primarily focuses on anime from the late 80s and early 90s. Every review offers lots of screenshots from the anime. Some reviews offer soundtracks or the manga for download. Every review ends with links where you can stream the anime online or download it. Also, this site proudly has NO ads.

In a sense, this site is dedicated to a segment that once played on the Sci-fi channel called Saturday Anime. Every Saturday they would play an anime movie. It had these demos when it went to commercial breaks. Most of the anime featured in this site are favorites of mine from Saturday Anime. They're special to me because they're some of the first anime movies I've ever seen.
A couple of the anime featured here are specials that were never released outside of Japan (i.e. Wizardry, Ninja Gaiden). Others are newer but were included because they're based on an RPG that had been shrined in my FantasyAnime.com (i.e. Final Fantasy VII: Last Order, Chrono Trigger OVA).
And if you didn't notice, this site is a subsite of FantasyAnime.com (hence the FantasyAnime navigation in the footer). This is the official anime section for it.
Site Updates
Nov 2, 2023
I completed reworking The Anime Video Archive into Anime Classics! I thought that name would be most appropriate, now that the site no longer has videos. In place of the videos, I offer direct links to stream the anime on Internet Archive or download the anime from Nyaa. That's actually better than me hosting the anime. I often had to compress videos for my site, especially if they were Bluray rips. If you download all of my anime from Nyaa, you're ensuring you get the absolute best quality videos.
Without the videos, I don't have to worry about DMCA takedown notices anymore (nervous laugh). So, as a bonus for Anime Classics, I was able to put back up all the anime I took down due to takedown notices. That anime includes:
More work still needs to be done. As an anime reviews site, the current 'video site' layout needs to go. This site needs to change to more effectively establish it for anime reviews.

View all site updates