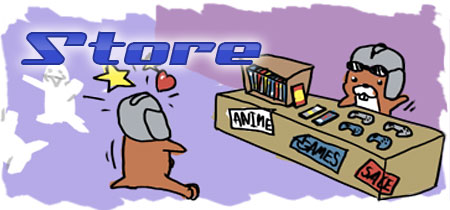 Store
As I hope you've noticed, FantasyAnime has NO ADS. I take pride in providing you a free service uninterrupted by annoying, noisy ads. If you'd like to show your appreciation, you can support FantasyAnime by purchasing any of these fine items below from Amazon! :) I receive a percentage of the sale. You don't even have to purchase these specific items. If you click on any of these items and buy other things instead, I still receive a percentage of the sale. So yeah, buy buy buy!

NOTE: If you are using an ad blocking plugin/extension on your browser, this page will appear blank. If you would please kind sir, disable the ad blocking for a moment or open this page in another browser that you haven't added ad blocking. Or click here and start browsing.
USB Gamepads
The video game emulation experience isn't complete without a USB gamepad! I recommend this gamepad: Logitech Gamepad F310 (it's not featured below because they don't allow product embedding). It's a nice, solid gamepad with a smooth grip and 11 buttons.
Don't like this selection? Click here to search for more USB gamepads on Amazon.