Downloads


The Games
You will need a Genesis emulator to play Phantasy Star II and a PlayStation 2 emulator to play the remake. You can download them from my emulators page. If you need assistance with any of the emulators offered on my site, check out my emulation help subsite: Video Game Emulation for Newbies.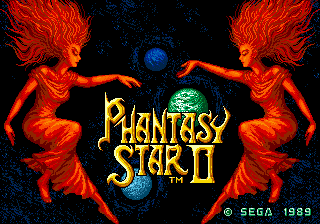 Phantasy Star II
The original Sega Genesis/Mega Drive version of Phantasy Star II. This is the North American/Europe version of the game.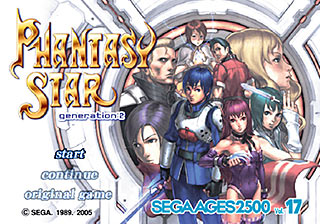 Phantasy Star Generation 2
The remake of Phantasy Star II released for the Sony PlayStation 2. This game was not released outside of Japan, but the download I offer here is pre-patched with the unofficial English translation.


ROM Hacks
A variety of hacks that make the original Phantasy Star II easier, harder, fix bugs, or provide a whole new experience!
What is "Pre-patched" and "Patch"? ROM hackers release their works as patches. In order to experience their hacks, you must apply their patch to the original game. With the "Pre-patched" download, I've saved you the trouble and patched the game for you. But if you insist on patching the game yourself, you can download just the patch with the "Patch" download. I have patching instructions in my patching guide.