Downloads



The Game
You will need a Super Nintendo emulator to play Magic Knight Rayearth. You can download one from my emulators page. If you need assistance with any of the emulators offered on my site, check out my emulation help subsite: Video Game Emulation for Newbies.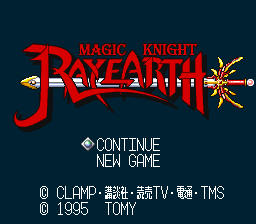 Magic Knight Rayearth (English)
This is the game pre-patched with the English patch. I'm saving you the trouble of patching the game yourself.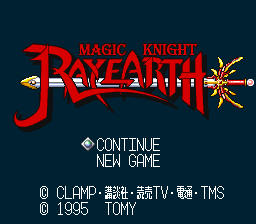 Magic Knight Rayearth (Japanese)
This is the Japanese ROM of the game and its English patch. I put these here if you insist on patching the game yourself. Otherwise, download the pre-patched version above. If you need help with patching, check out my patching tutorial.
Other games
Here are other games that were released based on Magic Knight Rayearth. The awesome Saturn version was officially released in North America, so it's available in English. Both Game Gear and Game Boy have two Magic Knight Rayearth games, and both have the first game fan-translated. Their sequels remain Japan-only.