Downloads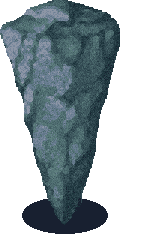 emulation
Trials of Mana (US) ~2.71 MB
This is the official English version of Seiken Densetsu 3, released in North America in 2019 as a part of the Collection of Mana. Trials of Mana is the localized name for the game.
Trials of Mana (All rips) ~25 MB
This zip file contains all the different ripped versions of Trials of Mana. I have this here for purists who insist on having everything.
Seiken Densetsu 3 (Fan Translated) ~2.7 MB
This is the English fan translation of Seiken Densetsu 3 released in 2000. This was the only way we could play the game until 2019 when Trials of Mana was released. And (obviously) this fan site is based on this fan translation of the game.
Seiken Densetsu 3 (J) ~2.69 MB
If you prefer patching the game yourself with the English patch, here's the Japanese version of the game for you to do so. I have the English patch further down.
emulators
patches
If you need help with patching, check out my patching tutorial.
3-player Patch ~1 KB
By default, Seiken Densetsu 3 only allows up to 2 players. Apply this patch to enable 3 players, a la Secret of Mana! :) Also, this patch works with Trials of Mana.
English patch ~230 KB
This is the fan based English translation patch for Seiken Densetsu 3. You would need to apply this to the Japanese version of the game (which you can download further up). Or you can just download Trials of Mana, which is superior to this translation since it's the official North American release.
movie clip
Want to get a taste of Seiken Densetsu 3? Here's a trailer I put together capturing various battles, areas, and events from the game.