You will need a Super Nintendo emulator in order to play Sailor Moon: Another Story. You can download one from my emulators page. If you need assistance with any of the emulators offered on my site, check out my emulation help subsite: Video Game Emulation for Newbies.
The Game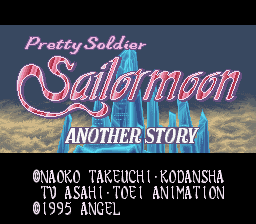 Sailor Moon: Another Story (English Improved!)
This download is pre-patched with the improved English fan translation. Released 20 years after Bishoujo Senshi Translations' initial release, this is a complete English relocalization of the game. Featured are several fixes to issues and bugs in the original game. The Readme contains game controls, cheat codes, and a changelog. The Liner Notes explain terms used in this patch, Another Story's continuity in the overarching series, and any deviations from the original script. Check these enclosed documents to learn more about the project and game itself.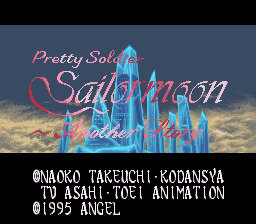 Sailor Moon: Another Story
(English)
This download is pre-patched with the original fan translation of the game by Bishoujo Senshi Translations released in 1999. This translation heavily relies on knowledge of the fan-subtitled Sailor Moon anime, and fansub anime in general.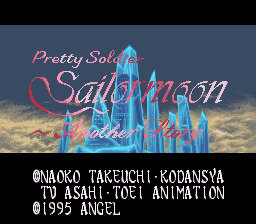 Sailor Moon RPG
(J)
This is the Japanese ROM of the game and the English patches. I put these here if you insist on patching the game yourself. You can grab the new improvement patch, or if you're feeling nostalgic, Bishoujo Senshi Translations' original English patch is here too. The improvement patch contains the English translation, so you don't need to (and shouldn't) apply both patches to the Japanese ROM to make it English. If you need help with patching, check out my patching tutorial.